Rethinking How to Educate Our Kids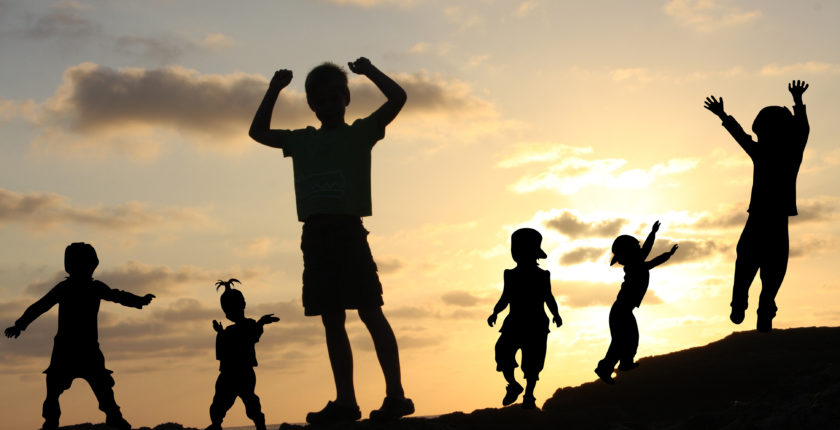 A Bit of Historical Background on How Schools Work
The first thing we teach kids when they start school is how school works — there is a teacher that is the oracle of knowledge and the students who must obey all the rules and memorize all of the materials that teachers deem important they memorize. The whole first year of school is spent on learning how to sit quietly and never question authority, how to ask questions appropriately and suppress any individuality or personal interests, and how to do things on a schedule including go the bathroom. Schools are all about outside rewards and punishments. The fact that it takes a child a year or longer to assimilate into this environment should tell us how unnatural this mode of learning really is.
Schools by their nature are extremely hierarchical and dictatorial. This is true not only for students but for teachers and staff. The last one hired, first one fired. The decisions of what and how to teach are not in the hands of those who actually do the job of teaching. If we had to invent a system that would indoctrinate kids into a world of factory workers, where each person is assigned a small role for life with very little possibility of advancement other than seniority, we couldn't have designed better. But wait! That was exactly what we designed our schools to do! As the world plunged headfirst into the Industrial Revolution, we needed people who could read and write, do basic arithmetic, and follow a logical set of directions. In short, we needed a large mass of minimally educated people that could make our society run.
We have had a societal divide between well-educated and the rest for multiple millennia. Basically, education takes time and a lot of effort (and not only from the student). Those who could afford to take the time and pay for the effort of their educators got educated. Mostly, this had very little to do with some innate talent. The choice of profession was either dictated to you by your family or by your master. Family skills tended to get passed on from one generation to the next — that's how we got the Shoemakers and the Bakers and the Coopers and the Potters. The apprentice model of education, where kids were put to work helping their elders, was practiced for most of human history, going back thousands of years to prehistoric times. We have echoes of it to this day — no school in the summer was direct accommodation to the farmers' need to have their children help out with agricultural work during that time of the year.
But at some point in our social development, we simply needed literate people to make our society work. The change in how people did things was just too fast to simply rely on word-of-mouth transmission of information from one generation to next. People started to work with complicated machines, and those machines required operational understanding and careful maintenance routines to work properly. And those machines started to change and change fast.
As the pace of technological innovation accelerated and the demand for finished products became too great, there was no time for the apprentice model of education. We simply had to start educating our children at an early age to get them ready for work. And by removing kids from the workforce, we also kept the wages for men high enough to support their families. (And machines simply couldn't be made in different sizes to fit smaller humans. And on top of it all, mutilated kids made for too much fuss in the newspapers via newly invented art of photography and film: These photos ended child labor in the US)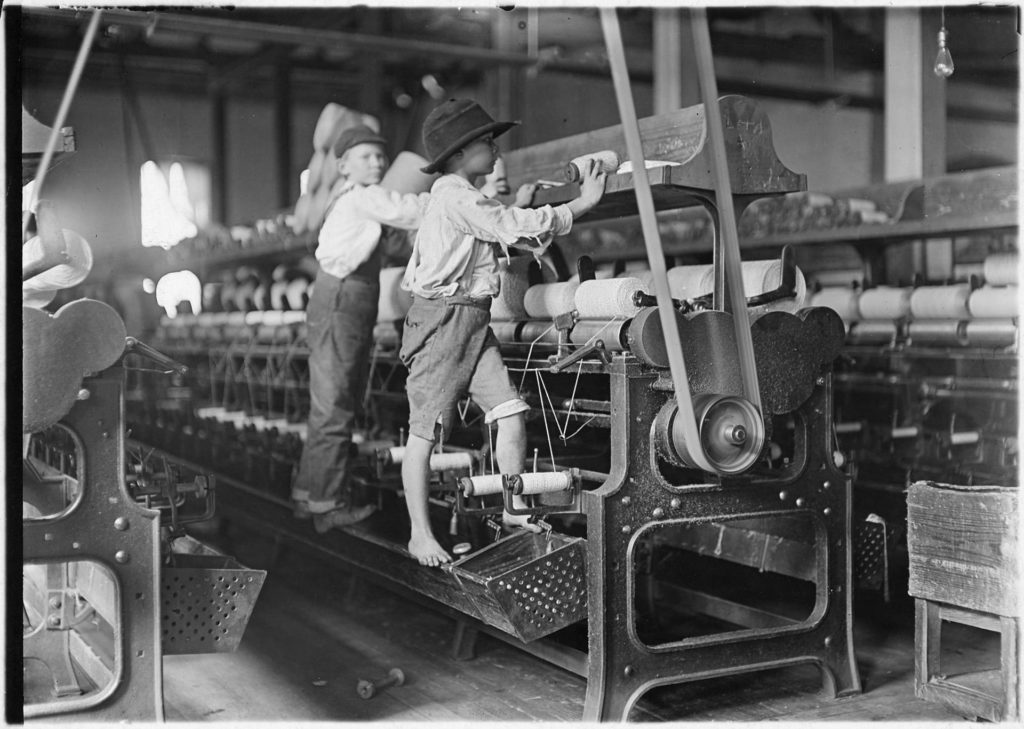 The reasons for inventing schools as we experience them today might be dark, but it did raise the level of egalitarianism overall and given the possibility for a few kids who turned out to be exceptionally adept at this type of learning to escape their lot in life. The 1800s were the start of the Prussian model education. Basically this model tries to educate the most number of kids as cheaply as possible. To do this, kids are grouped by age and taught the same subjects as all the other kids of that age. The following year, kids are taught the next set of educational materials. And then the next and the next. By standardizing education in this way, more children could be taught. The choice of what to teach and how many years kids should stay at school could vary from school to school, town to town, and country to country, but the format stayed the same. This factory model of education — where kids progressed through school as age-based cohorts from year to year and taught at the same rate identical material decided by some higher-ups by a person lecturing upfront — made its way to the U.S. around 1840. That was when Horace Mann applied this Prussian child education model to American public schools. It made a lot of sense. It educated a lot of kids, even if it did so very unevenly. Many schools around the U.S. still bear Horace Mann's name to this day.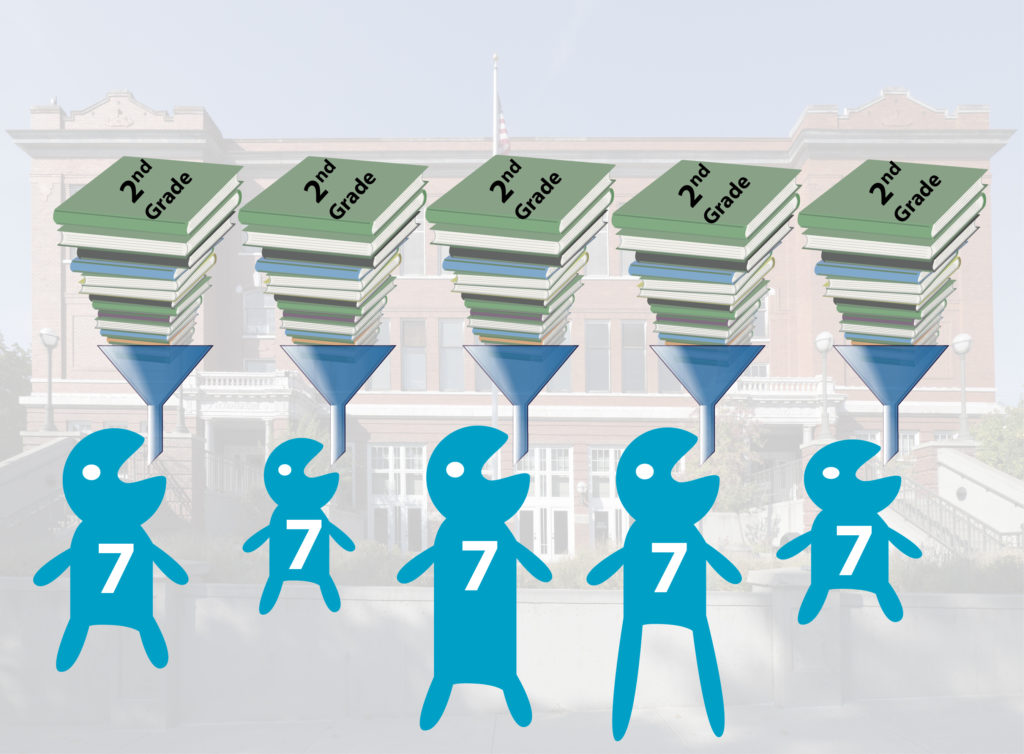 At the close of the eighteenth century, even more standardization was introduced into the public schools. The Committee of 10 — a Harvard University group of scholars — working together with textbook manufacturers, decided on what would actually be taught to kids at each grade level and how long kids should stay at school at a minimum. Child labor laws were coming into force all over the country, and parents really did need someplace to park their kids while they worked. So a big component of our educational system became the "schools as babysitters" initiative. Kids would be busy and off the streets and out of trouble, so to speak. That forced schools' start times to begin before parents' work times, and afterschool programs accommodated those parents who didn't have a family to mind their kids after the instructional portion of the school day was over. Factories' long hours reflected in schools' long hours. Even when parents took regular 9 to 5 office jobs, schools had to maintain regular hours that extended well beyond those times. And while all kids learned more a less the same things, tracking was invented to push ahead those who showed some "promise."
In almost 200 years since the original idea, our schools are still made to lecture the same materials in the same way to the same-aged kids. Testing was installed to monitor both students' and teachers' performance. And tracking, based on testing scores, was a way of sifting out those kids who could actually learn information this way the best. In addition, schools took on the jobs of babysitting and feeding kids who depended on these institutions for sustenance; AND schools monitored immunizations and even kept an eye for child abuse, becoming a de facto state-run parent. We expect a lot from our schools, which is why in the age of pandemic, school closures cause such a huge economic upheaval.
But as our schools changed little, our society and our life expectations changed a lot. The percentage of children who go on to work in a factory is much smaller than it was at the turn of the previous century. And even those who do go on to work in manufacturing jobs have responsibilities that far exceed what was expected of workers in the early 1900s. We expect our workforce to be flexible, to be able to pick new information on a spot, to change careers and jobs multiple times in life, and to be "life-long learners." We expect that, but we don't teach that.
What we teach kids at our school today is how to survive being mass educated and regurgitate the right information at the right time. Those who don't learn that, don't do well in school and fail to get a higher education that is now a necessary step to getting a job that would feed a family, buy a mortgage, or simply allow an individual to fit into the modern-day era. We preach individualized education, but how can one teacher, standing in front of 30 kids with a state-driven agenda, accommodate kids who learn in non-standard ways? She can't. And so we have raised generations of individuals that not only don't get math but actively fear it. We expect so much more from our kids today, but we are not being flexible on how we are willing to teach them.
In some ways, this pandemic will force the public school system to rethink how to do its job. In a pandemic, putting hundreds of kids together into a classroom petri dish and expecting the elderly teacher population to do their job will simply not work out. Change is always difficult. Teachers and teacher unions have always resisted change. Given how little resources we allocate towards our schools, we can't even blame them for that. If we expect teachers to deliver twentieth-century education, we have to give them the tools to do so. And we have to give them time to learn these tools. Pushing everything on the shoulders of teachers and blaming them when our kids aren't learning well is not only unacceptable, it's unsustainable. The more we push, the stronger the resistance, the more likely the system will revert to the status quo.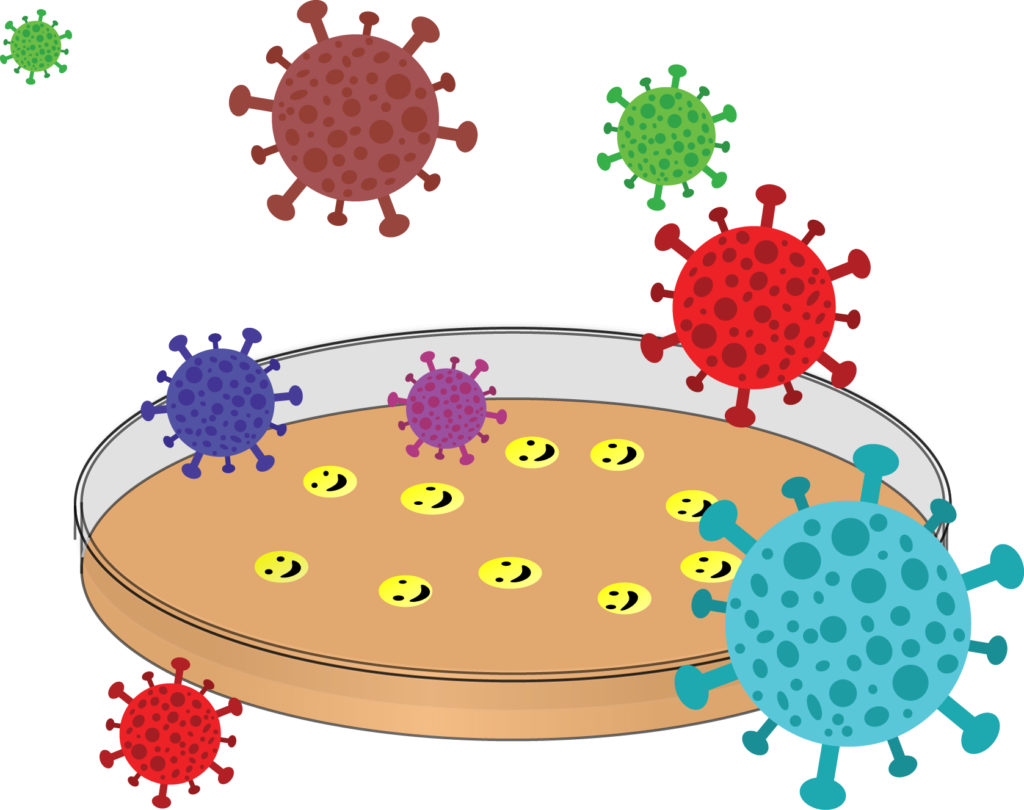 But not during the pandemic. Times of extreme stress and upheaval allow for real changes in behemoth institutions that normally are not able to shift and flex easily. (In normal times, small changes just hit the monumental facade of the Public School System and bounce back, leaving the institution unchanged.)
Apprentice Learners
When a student learns via an apprenticeship, that student models her behavior on her teacher, emulating actions and performance, work ethics, even form of speech. Over time, there is a slow transfer of knowledge. Deep expertise locked inside the teacher's heads are slowly internalized by students without the need for their teachers to actively lecture on the subject. This is an important point — we know that experts have a hard time explaining what they know. This is a side effect of gaining automaticity in a subject area. "It's easy! Just do what I do." This is a common refrain of experts trying to communicate what they know to someone outside of their field. And even those who realize that what they do might be difficult to accomplish by a novice, they still have trouble explaining how they find the right way to proceed and solve a complex problem in their field. My grandmother was an accomplished seamstress. She could look at a cut of dress in a magazine and then just make a pattern for it. And not just a pattern, but a pattern that would fit a particular person. If asked how she did it, she would just shrug and say it's obvious. But it was only obvious to another expert. Apprenticeships work because the master never has to articulate directly what they know to a novice. But by working side by side with the master, the apprentice can immerse in the practice and slowly pick up the necessary expertise. This is a very good way of learning a trade, but it is not cost-effective when it comes to delivering education to the masses.
We obviously no longer rely on the apprenticeship model of education in our public schools. It's simply not practical. We adopted the Prussian model of factory learning. It does deliver a minimum level of competence to the maximum number of students. Not all, just some. We train our teachers to deliver this type of education. We make teachers experts at teaching. At least that's our goal. There are better teachers, there are worse teachers, as in any profession, it's a range. But those who go on to become teachers also tend to become expert learners. So while they have learned various tools to teach kids various subject matters, teachers have lost the ability to articulate how to learn. What's more, as all other types of experts, teachers learned a particular way of learning — it worked for them. And most are very resistant to learning something new or learning in a new way. Again, a common refrain is "but we have always done things this way, why change?"
What we know now…what we realize we need in this new age is the ability to be flexible when it comes to learning new things and to adopting to fast-changing working environments. We can no longer expect to do the same job we trained for back in school. Those jobs might not even exist in the future. So the best thing we can learn in school is how to learn. That is by far the most important tool in our cognitive tool belt. Those who never master this will not be okay in this new economy. But how do we teach cognitive flexibility to our kids? If teachers are expert learners (in a particular way of learning), they are by definition not very good at teaching this vital skill. The apprenticeship model is by far the better way of learning cognitive flexibility. So how do we adapt our factory classrooms to be closer to apprenticeships?
One way is to ask teachers to model how to learn. Ask teachers to learn new things together with their students. This way, kids get to witness how learning works and looks like. Instead of memorization and recitation of facts, kids and teachers can engage in a collaborative acquisition of new knowledge.
But for teachers who are used to the factory models, this would be a very frightening proposition. It goes against all cultural norms. In fact, some societies actively frown upon the idea that teachers might not know something. When my younger sister was taught geometry in middle school, she brought back her math problem set to me and asked for help. Looking over her notes, I immediately saw that her teacher made a mistake — one can't prove that two triangles are congruent (identical in all ways) by measuring an angle and two consecutive sides (angle-side-side or ASS is not a proof of congruity for triangles). When I pointed this out and wrote out the proof that this was in fact true, my sister's teacher wouldn't admit his mistake to the class. He would rather all of his students learned the wrong thing than admit that he was wrong. I gather that this is a common problem.
Once we adopted the factory method of teaching our kids, we also adopted a factory boss role model of the teachers that provide that kind of instruction—students are not encouraged to question the teacher's fallibility. But we can change all this. In times of flux, things that we set in stone are all of a sudden ready to tumble.
The Co-op Educational Groups
Our kids will probably not go back to school this fall. The LA Unified School District is considering canceling in-person classes for all of its students this fall. If it doesn't, it won't be the only district to do so. The cases of COVID in the U.S. are rising sharply, and we are not even at the start of the Second Wave (the period when the regular flu season overlaps with COVID).
So what should parents do? Without the babysitting service that schools provide, working full time will be very difficult. Our kids will be home with us, trying to learn via some form of distance or online learning from home. It's difficult on all (please read "Education in the Age of Pandemic"). But this is only true if nothing changes.
What if we rethink how to homeschool our kids? Having a teacher call occasionally and offer suggestions to an elementary school-aged kid sitting in front of a computer is really a non-starter. It was a mess in the spring of 2020, and it will be even a greater problem this fall. So if not school than what?
Many parents set up babysitting co-ops — a shared weekly responsibility for their children among several families of similar age kids. We should extend this to education. Five families with ten kids of roughly similar ages (within five years or so) can adopt a different, not factory style of education for their children. Each day, one adult can supervise the learning of all of the kids and then pass on this responsibility to the next adult. Instead of teaching kids by age, we can teach kids by their ability and affinity. All kids, regardless of age, can engage in similar subject matter but do so at different levels. Their parent-teacher can learn along with them. All kids can observe what learning looks like, not just from each other, but from the adult in charge. One day can be spent writing. One can focus on doing various math activities. Another can be devoted to learning history or science. Kids can even learn math in the context of learning how to write — imagine that! Kids can focus on their activities in-depth, without the endless interruptions of changing subjects because it is now 11:40 as opposed to 10 AM. Older students can help younger ones — having to explain something to another, in fact, is one of the best ways of learning something. This is nothing new. We had something similar in one-room schoolhouses of yesteryear rural America.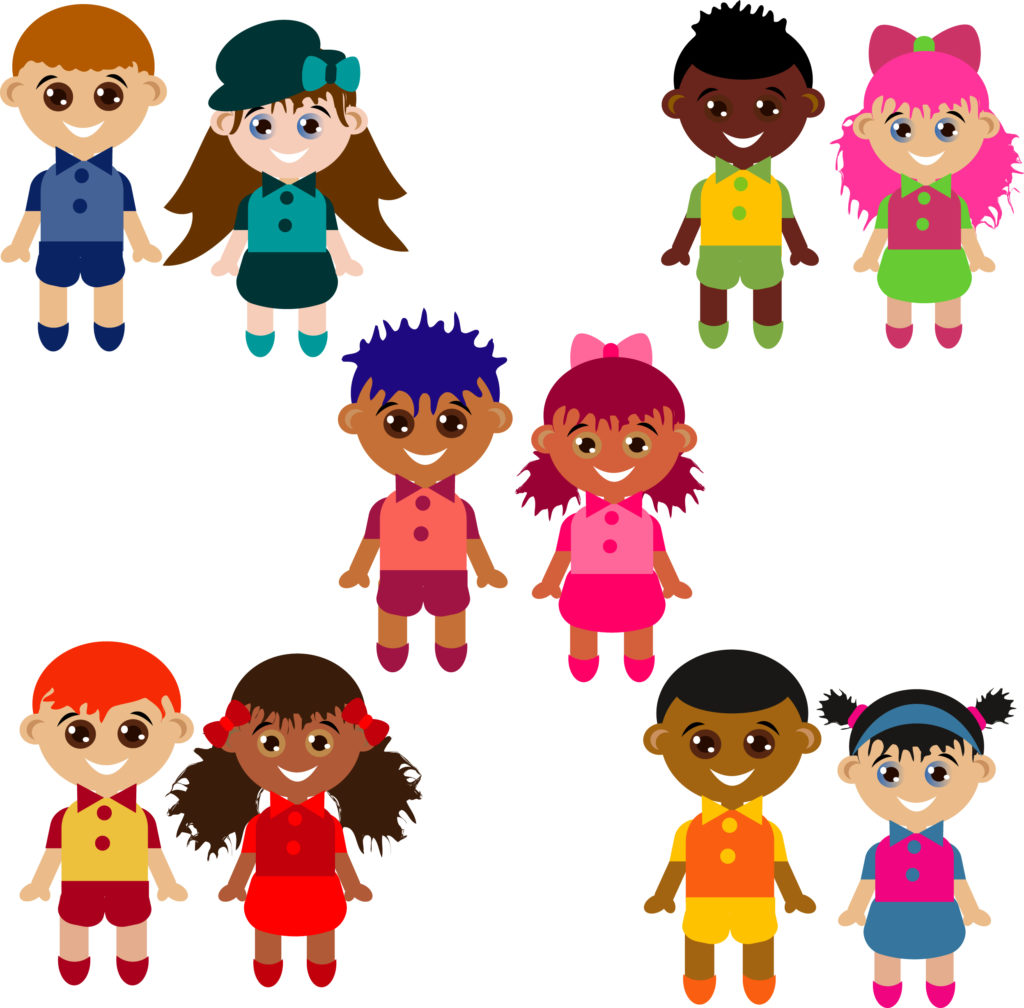 Teachers for the school district can check-in and provide help to such family educational co-ops. There is no need to completely divorce from the school district. Children and parents can ask questions and get help from heir assigned teachers (multiple teachers since there are kids of multiple ages). In fact, the school districts should provide financial support to these educational co-ops — won't happen, but it would be nice. Instead of making our children memorize to a test, we can really engage their minds.
So think different! We are. We developed SupermarketScience.com to specifically support children and their parents in this kind of learning.